Exploding Mud Nature Science Experiment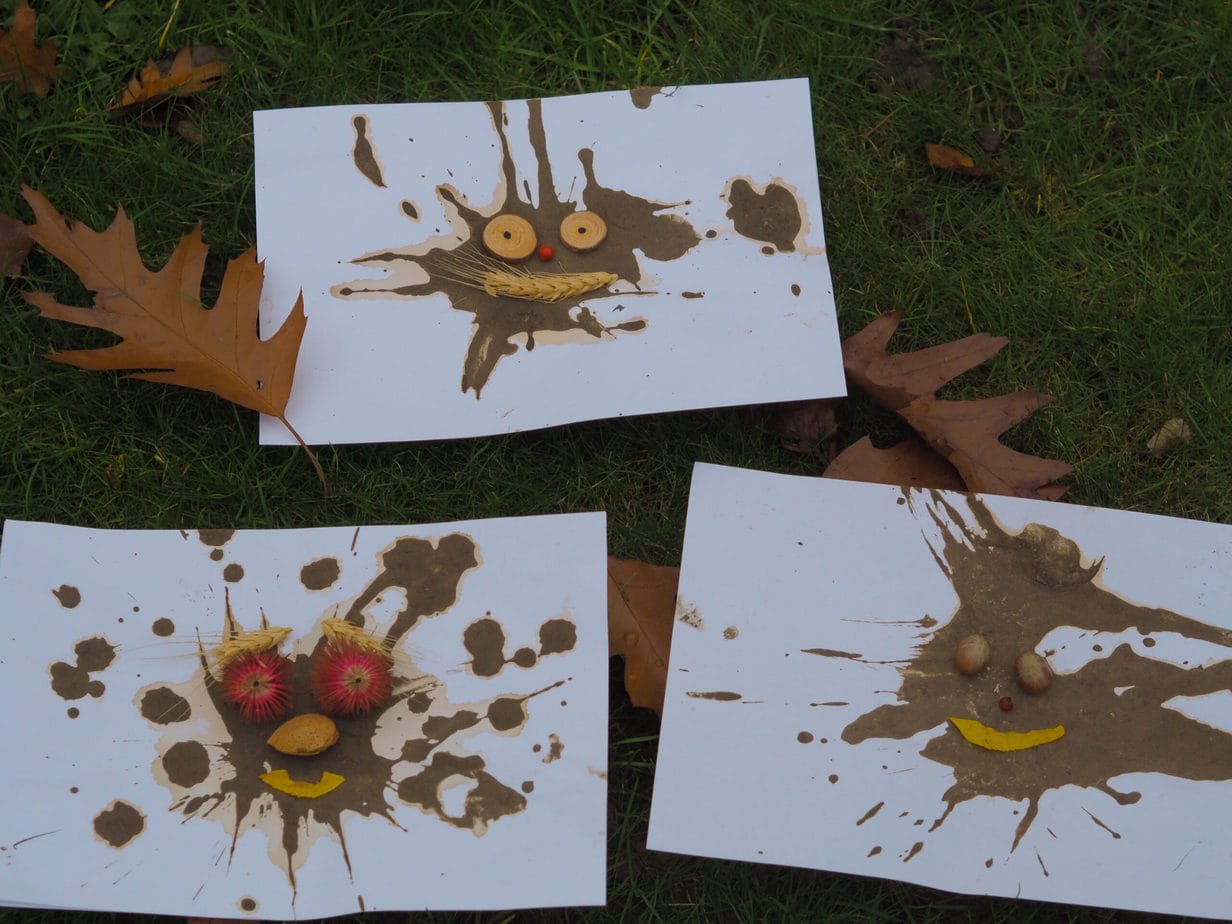 If you're homeschooling at the moment – you'll love this Mud Nature Science Experiment that's easy to do at home in your garden or any outside space. We've had a lot of fun with the kids making these mud exploding monster! What better to do on a rainy wet day with kids than explode some mud? If you need a nature craft activity using mud or a mud kitchen activity than this mud science experiment is great fun for kids to do. It also makes a perfect forest school activity. You can explode mud as a simple science experiment or you can use it as a nature craft by decorating your mud explosion and creating mud monsters! If your kids are like mine and love playing in mud – you'll love all our other mud kitchen play ideas!
How to make Mud Exploding Monsters
For a simple nature craft that kids will want to do over and over again, see below for what you will need….. as you can see lots of mud making fun was made! Our kids love their mud kitchen and play with it as only mud kitchens should be played with – totally covered with lots of mud!
Ingredients for Mud science experiment for kids
some sticky mud mixture
An empty film canister
Some alka seltzer (other fizzy tablets might work but we tried it with alka seltzer)
Paper or card
Pebbles if it's a windy day
Nature bits and bobs to make a face (like acorn hats, petals, leaves of different sizes, berries, twigs, reeds etc…. whatever you've got to hand.)
Firstly, get your kids to make a mud milkshake! Mix some mud with water and make a sticky mixture that's thin enough to make a good splat shop but not too watery or your canister will explode before you've put it on the paper.
Next, fill your canister about 2 thirds full up with the muddy mixture.
Pop in your alka seltzer and quickly put on the lid.
Turn the canister upside down with the lid face down onto your paper.
Stand back and wait for the explosion!
Check out our little video of our mud kitchen science experiment fun!
NB: you may wish children to wear safety goggles for this. We didn't and just got the kids to stand well back but it may be safer to have goggles. The thicker the mud solution – the longer it will take for the pot to explode. If your mixture is thinner and watery then it could explode very quickly so add to your paper quickly and stand well away! The best thing is – you can reuse the film cannisters to make mud explosions whenever you like!
More Nature experiment ideas for kids
Once you've exploded your mud and made some great mud splats – try collecting natural items to make them into mud monster faces. You could try using acorns or berries for eyes or cut out smiles or scary faces from leaves! If you like making nature faces – you could try our Easy Leaf Art Ideas for loads of nature craft fun!
You can try our other science experiments here which are perfect for trying out at home or in the garden and here's one of our favourite science experiments- how to make an exploding volcano. This is great for science fairs or homeschool science projects.